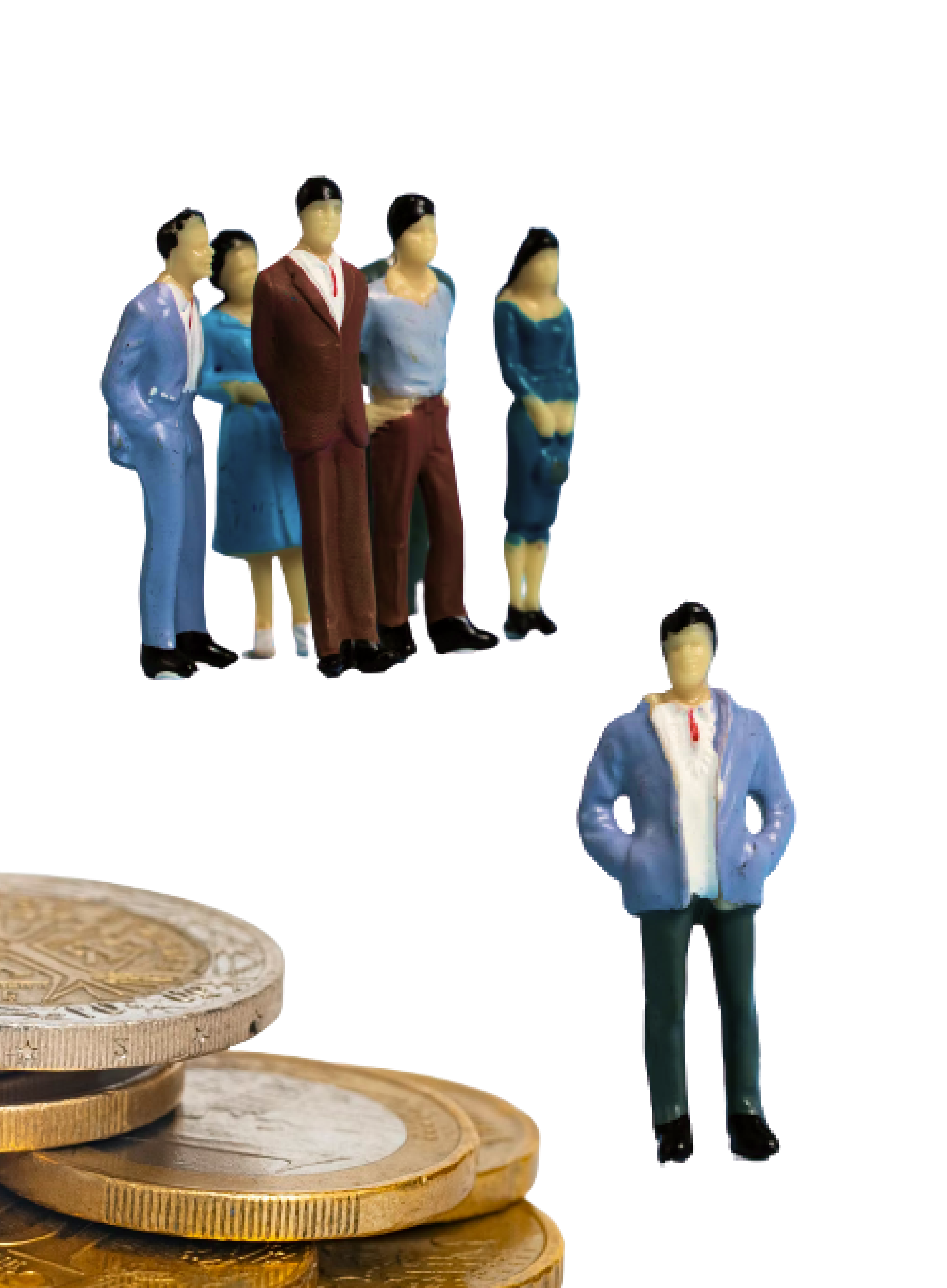 Advocating for California Employees
The intersection of Employment Law and lawyers is where justice meets advocacy. When an employee in California faces an issue at their workplace, be it harassment, discrimination, or a wage dispute, an employment lawyer steps in to defend their rights and interests. They navigate the intricate labyrinth of California's employment laws, rules, and regulations, ensuring that the employee's rights are upheld and justice is served.
At Colby Law Firm, we specialize in California Employment Law. Our team, led by California Employment Lawyer, Aaron Colby, is dedicated to defending the rights of employees. We understand the complexities of employment disputes and offer a free consultation and a 'no win, no fee' policy to ensure access to quality legal representation for all.
When dealing with an employment issue, you need a lawyer who understands California's employment laws and can guide you through the legal process. You need Colby Law Firm.
Contact Colby Law today for a free consultation.
Our Specialization
When Should You Hire an Employment Attorney in California?
Navigating the complexities of employment issues can be a daunting task for any employee. It's during these challenging times that the expertise of an employment attorney becomes invaluable. But when exactly should you consider hiring an employment attorney in California?
The answer lies in understanding the nature of your employment issue. Some of the common issues that necessitate the intervention of an employment attorney include:
Harassment
If you're facing persistent unwelcome behavior at your workplace that's creating a hostile work environment, it's time to consult an employment attorney.
Discrimination
If you believe you're being treated unfairly based on your race, gender, age, religion, disability, or other protected characteristics, an employment attorney can help you understand your rights and possible legal remedies.

Wrongful Termination & Retaliation
If you've been fired from your job for unlawful reasons or in retaliation for reporting a violation, an employment attorney can help you seek justice.
Overtime & Unpaid Wages
If your employer is not paying you the wages you're entitled to, including overtime pay, an employment attorney can help you recover your rightful earnings.

Breaks & Expenses
If you're not receiving the required breaks or not being reimbursed for work-related expenses, California employment attorney can guide you on the next steps.
Independent Contractors
If you're an independent contractor and facing issues related to your contract or payment, employment attorney in California can provide legal advice and representation.
Prosecuting Claims
If you need to file a claim against your employer for any employment-related issue, California employment lawyer can help you navigate the legal process.
Remember, every employment issue is unique...
and the need for an attorney can vary based on the specific circumstances. However, if you're facing any of the issues mentioned above, it's advisable to consult an employment attorney to understand your rights and explore your legal options.
What Types of Employment Cases Does Colby Law Firm Defend?
At Colby Law Firm, we are dedicated to defending the rights of employees in California. Our team of experienced lawyers, led by Attorney Aaron Colby, specializes in a wide range of employment law cases. Here are some of the key areas we focus on
Workplace Violence & Harassment
We represent employees who have been subjected to physical violence, verbal abuse, or any form of harassment in the workplace.

Employment Discrimination
We fight for employees who have been discriminated against based on their race, gender, age, religion, disability, or other protected characteristics.

Wrongful Termination & Retaliation
We defend employees who have been unlawfully terminated or faced retaliation for reporting violations or exercising their rights.

California Paid Sick Leave and Vacation PTO
We help employees understand and enforce their rights to paid sick leave and vacation time under California law.
Reasonable Accommodation
We advocate for employees who require reasonable accommodations at work due to a disability or medical condition.

Wage Claims & Wage Theft
We represent employees in disputes over unpaid wages, overtime pay, and other wage theft issues.

Rest Periods, Meal Periods, and Breaks
We ensure that employees receive their legally mandated rest periods, meal breaks, and other work breaks.

Executive Agreements
We provide legal advice and representation for executives in matters related to their employment contracts, compensation, and other agreements.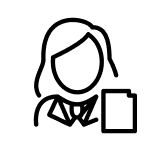 Independent Contractors
We represent independent contractors in disputes related to their contracts, payment, and other work-related issues.
So, why should you consult Colby Law Firm for your employment issues in California? Our team's extensive experience, deep understanding of California employment law, and unwavering commitment to our clients set us apart. We are here to help you navigate the complexities of your employment issue and fight for your rights.
Why Choose Colby Law Firm For Defending Employment Issues In California?
Choosing the right legal representation can make all the difference when you're facing an employment issue. At Colby Law Firm, we have decades of experience in employment law. California employment attorney Aaron Colby founded Colby Legal after 15 years of representing companies. This unique perspective and experience from being "on the other side" gives us an edge in the courtroom.
Here's why Colby Law Firm stands out as a premier choice for employment law representation in California:
01
Compassion
We understand that employment issues can be stressful and emotionally draining. Our lawyers approach each case with empathy, offering not just legal advice, but also emotional support to our clients.
02
Ability to Listen
We believe that every client's story is unique and deserves to be heard. Our lawyers take the time to listen to your concerns, understand your situation, and tailor a legal strategy that best suits your needs.
03
Assertiveness, Not Aggressiveness
While we are firm in defending your rights, we also understand the importance of maintaining professionalism and respect in all our interactions. We are assertive, not aggressive.
04
Creativity
Employment law is a complex field that often requires innovative solutions. Our lawyers are adept at thinking outside the box, finding creative legal strategies to tackle even the most challenging cases.
05
Perseverance
We are committed to fighting for our clients' rights, no matter how tough the battle. Our lawyers are known for their tenacity and will not rest until they have done everything they can to achieve a favorable outcome for you.
At Colby Law Firm, we don't just offer legal representation; we offer a partnership. We work closely with you every step of the way, keeping you informed and involved in the process. Our goal is to ensure that you feel supported, heard, and confident in our ability to defend your rights.
Is Employment Law Different Than Labor Law?
When it comes to understanding the legal landscape of the workplace, it's important to distinguish between employment law and labor law. While these two areas are related, they each have unique aspects that set them apart.
Employment law primarily focuses on the rights and responsibilities of individual employees. It covers a wide range of issues such as discrimination, harassment, wrongful termination, wage disputes, and more. Employment law is designed to protect the rights of individual workers and ensure fair treatment in the workplace.
On the other hand, labor law governs the relationship between employers and labor unions. It deals with collective bargaining, union organization, and labor disputes. Labor law is more concerned with the collective rights of workers as a group, particularly in unionized workplaces.
Despite these differences, both types of attorneys can handle workplace disputes. At Colby Law Firm, our attorneys are well-versed in both areas. We meticulously research each case, using our knowledge of California labor and employment law to achieve the best possible outcome for our clients. Our goal is to provide the legal relief employees are entitled to, correcting any employer wrongdoings.
Are You In Need Of An Employment Law Attorney Near You In California?
At Colby Law Firm, we understand that dealing with employment issues can be stressful and challenging. That's why we're committed to providing top-notch legal services to employees across California.
Remember, you don't necessarily need an employment lawyer "near me." What's more important is finding an attorney who is licensed to practice in the state where your workplace issue occurred and who is familiar with the local courts and their procedures. At Colby Law Firm, we regularly work in courts across California, and we're familiar with the personalities, tendencies, and procedures of these courts and their justices.
Our employment lawyer at the Colby law firm regularly works in the courts across these counties in California:
Los Angeles
Employment Lawyer
San Diego
Employment Lawyer
So, if you're facing an employment issue in California, don't hesitate to reach out to us. Contact us today, and we will get back to you within 24 hours to schedule a free initial consultation. Complete the contact form below, reach out by phone at (818) 873-3331, or by contact form.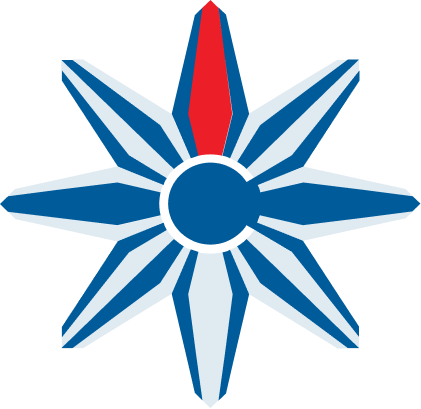 Schedule Free Consultation With Our Experienced Employment Lawyers
When your rights as an employee have been compromised, you need the best legal representation on your side. The specialized employment lawyers at Colby Law Firm are here to help. With a proven track record in handling a wide variety of employment law matters, we are ready to put our expertise to work for you.
Attorney Aaron Colby, renowned for his litigation skills, leads our team. He approaches every case with the mindset that it needs to be prepared to win at trial. While most employment law cases settle out of court, preparing a case for successful litigation means that no stone is left unturned. This approach places our clients in the best possible position to receive the maximum compensation to which they're entitled.
When you schedule a risk-free, confidential consultation with our office, you'll be given the opportunity to have your questions answered and explore your legal options. The initial consultation, which typically lasts for an hour, allows us to understand your unique circumstances. We'll explain your rights under the law and provide personalized guidance, enabling you to make an informed decision about taking legal action.
There is no charge for the initial consultation, and you are under no obligation. You can contact our firm by calling (818) 873-3331 or by contact form. At Colby Law Firm, our goal is to ensure that every employee has access to top-quality legal representation. We're here to defend your rights and help you navigate the complexities of employment law.
Testimonials
What California Says About Our Employment Lawyers
Manny Millanponce
September 20, 2022.
So far I'm really happy with their help and consideration to help people who needs it.
Liat Frydman
March 29, 2022.
Colby Law Firm is one of the best in the business. Aaron and his staff are extremely professional, very knowledgeable kind and supportive. My experience with Colby Law Firm from the first phone call to our last text communication was superb. The end results.... they fought for me and won! I will definitely recommend Colby Law Firm to all my friends and colleagues. Liat Frydman
Joella Still
November 11, 2021.
It's truly been a pleasure working with Aaron and the women on his team. I will definitely be referring people to them simply because they not only handled this matter professionally, but also empathetically during a really hard time for me. Dealing with wrongful termination and discrimination and especially during a global pandemic, it was really important to find an employment attorney who could understand the situation, the subtleties, nuances, etc. The case was resolved relatively quickly and I felt that they really put in the time to end up with a favorable outcome. If you choose them, you're really in great hands.
Sajaad Shah
October 16, 2021.
Colby Law Firm got me the results I wanted, quickly. They managed my expectations properly and exceeded them in the end. They are the best employment attorneys I know, and I strongly recommend them for anyone who has questions about harassment, discrimination or wrongful termination.
Roberto Gutierrez
August 24, 2021.
Aaron and his team did an amazing job representing me. They worked really hard for me and got me a larger settlement than I had expected. They were professional, caring, and very responsive. They kept me in the loop on what was happening and if I needed help or had a question, they were very quick to respond.
Ashley Chejade-Bloom
June 7, 2021.
Aaron Colby is the best employment attorney, who will get you the results you want, every time - he is a person you want on your team. He is extremely responsive and truly cares about the businesses (and founders) he represents. I strongly recommend Colby Law Firm to anyone who has questions about harassment, discrimination or wrongful termination.
Aaron Baker
June 5, 2021.
The Colby Law Firm are the best employment attorneys. They're a great firm for anyone who has questions about harassment, discrimination or wrongful termination. Their candid and direct approach to educating their clients sets them apart from other firms.
Jeffrey Greenblatt
June 5, 2021.
Colby Law Firm is simply remarkable. Their employment attorneys are efficient and effective, and you always know you have the sharper advocate on your side in all employment law issues (such as discrimination, harassment, unpaid wages, wrongful termination, etc). Highly recommend this law firm for anyone who needs a candid assessment with any employer/employee issues they face.
Certifications
Our Certifications Claim Our Extensive Expertise in Employment Law







Certifications
Our Certifications Claim Our Extensive Expertise in Employment Law







Why Choose
Colby Law Firm