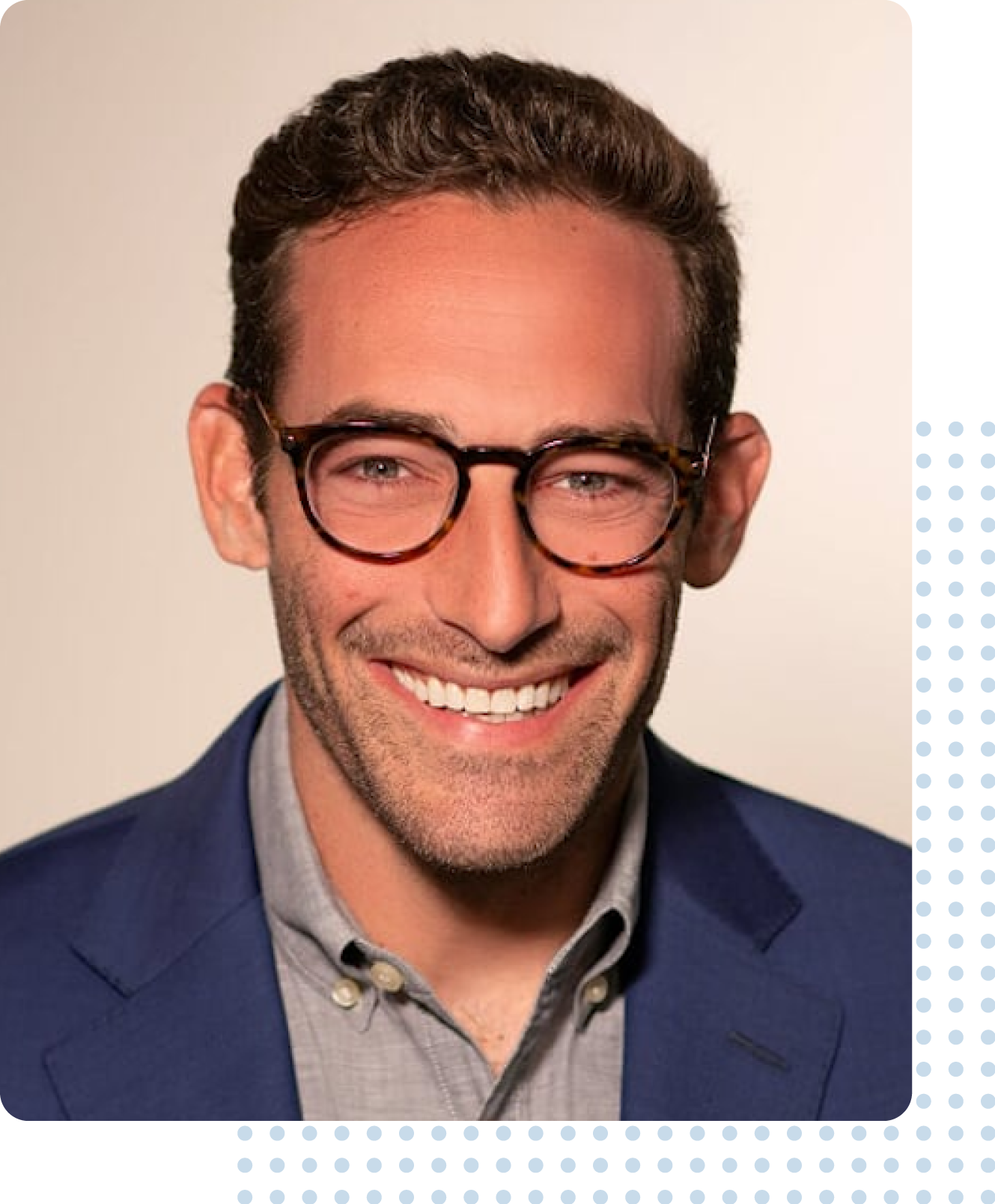 Aaron Colby is a California employment lawyer who knows how to resolve disputes.  After 15 years representing companies, he started Colby Law Firm to represent employees.  Aaron's perspective and experience from being "on the other side" gives him an edge.  Aaron brings his practical, focused, and relentless approach to helping employees protect their rights.
Aaron graduated University of Michigan-Ann Arbor in 2003 and returned to Los Angeles to pursue a law degree at Southwestern Law School.  After clerking for a judge and graduating in the top of his class in 2006, Aaron entered "BigLaw" and began representing companies.
Aaron became one of the youngest equity partners at the national law firm of Davis Wright Tremaine LLP, where he represented businesses of all sizes across all industries in single-plaintiff and class action employment litigation.  He fought and settled all types of employment claims (harassment, discrimination, wrongful termination, unpaid wages) in all contexts (direct negotiations, mediations, arbitrations, administrative agencies, judicial conferences, litigation).
Aaron is a regular contributor to the Forbes Food & Drink Blog and a frequent publisher on developments in California employment law.
Contact Aaron at [email protected] or 818.253.1559 or on LinkedIn here.
 Professional Experience
Equity Partner, January 2018 – January 2021
Contract Partner, January 2016 – December 2017
Associate, February 2010 – December 2015
Represented organizations and individuals in single-plaintiff and class action disputes involving wrongful termination, discrimination, retaliation, and wage-and-hour claims; litigated and resolved disputes in direct negotiations, mediations, arbitrations, administrative agencies, and state and federal courts; provided advice on employment HR issues and policies; led firm's California Private Attorney General Act and wage-and-hour class action practice; founded and led the Cannabis industry group.  A list of federal court defense litigation experience is here

. 

Submission of amicus brief to the California Supreme Court on the issue of whether a plaintiff who voluntarily dismisses claims against an employer may continue to pursue a California Private Attorney General Act claim (2019).
Defense of national healthcare staffing company against allegations of discrimination, harassment, failure to accommodate, and retaliation. Case resolved after court denied motion to remand. 2019 WL 164608

(2019)

Defense of large healthcare organization in wrongful termination case. Obtained summary judgment at trial court on procedural grounds, though overturned on appeal. 26 Cal.App.5th 309

(2018)

Defense of airline in wrongful termination and harassment case involving flight attendant. Obtained summary judgment at trial court and upheld on appeal. 2016 WL 7011336

(2016)

Defense of national healthcare staffing company against allegations of vicarious liability for harassing conduct of individual. Obtained dismissal based on statute of limitations. 2015 WL 6551870

(2015)

Defense of individual against former co-worker claim of defamation arising out of employment.  Obtained summary judgment early in litigation. 2014 WL 3709773

 (2014)
Contributor to Food & Drink Blog, May 2020-present
Member of paid content contributor team of authors on the Forbes.com Food & Drink blog vertical writing about employment law issues impacting the industry.
Sedgwick, Detert, Moran & Arnold, LLP
Associate, September 2006 – January 2010
Summer Associate, June – August 2005
Represented management in employment-related disputes before administrative bodies and state/federal courts on discrimination, harassment, retaliation, whistleblower, trade secrets and wage-hour issues; provided advice and counsel to employers regarding written policies and compliance issues; extensive law and motion experience and rules of civil procedure.
Won summary judgment on behalf of plaintiff in right-of-publicity infringement case involving defendant's federal registration of "Butkus Award" as mark for annual football award. Court rejected defendant's argument that it owned the "Butkus Award" mark, although plaintiff had consented to the mark and later revoked. In its published decision, court ruled that a contract without specified duration can be terminated at-will under California law. 2008 WL 2557427 (2008)
Legal Department Extern, August – December 2004
Prosecuted union claims under the collective bargaining agreement; assisted judgment recovery program; conducted research regarding membership.
Extern Clerk to Hon. Susan Bryant-Deason, Summer 2004
Researched, analyzed and provided written analysis on motions, discovery, and complaint amendments; observed trials, oral arguments on motions and status conferences.
Legal Department Intern, June – August 2003
Aided in updating website Terms & Conditions; analyzed and made recommendation regarding top-level domain registration; created Distributor Indemnity Matrix.
University of Michigan – Ann Arbor
Sports Marketing & Communications Intern, August 2002 – April 2003
Assisted Marketing Director with corporate sponsorships; facilitated corporate advertising.                                   
KCET Community Television (PBS)
Marketing Agent, May – August 2001; May – August 2002
Negotiated membership benefits partnership/licensing agreements; negotiated license of high-definition content to consumer electronics companies; conducted events.
Education
Juris Doctor, Cum Laude, May 2006
Associate Editor, Law Review, 2004-2006
Associate Editor, Entertainment Law Reporter, 2005-2006
Dean's List, 2003-2006
University of Michigan – Ann Arbor
Bachelor of General Studies, April 2003
Major, Communications/Sociology/Psychology
High Honors Distinction, Dean's List, University Honors
Graduated, June 1999
Varsity Basketball, Student Council, 1999
Memberships
Admitted to practice law in all California state and federal district courts, 2006-present.
CORE Cares, Board Member 2019-present
Jeffery A. Colby Cancer Research Fund, Co-Founder of charity promoting colon cancer research and awareness, 2003-present
Super Lawyers Southern California Rising Star, Thomson Reuters, 2013-2021
Settlement Officer, Los Angeles Superior Court CRASH Settlement Program, 2014-2018
Published Works
New Federal Law Ends Secret Arbitration of Sexual Harassment Claims, Forbes.com, March 4, 2022
Labor Shortage Is Forcing Restaurants To Get Creative And Remain Compliant, Forbes.com, June 14, 2021 **Editor's Pick**
California Restaurant Workers Get A Needed Boost, Forbes.com, February 28, 2021
Significance of Independent Contractor Status in California

; 

California's AB 2227 Statutory Exemptions

; and, 

California Penalties for Worker Misclassification

, 

Bloomberg Law, January 14, 2021

Get Vaccinated Or Go Home: Not So Simple For Restaurant Workers, Forbes.com, December 8, 2020
Why Hospitality Has A Hard Time Accommodating, Forbes.com, December 4, 2020
Exercising The Right To Time Off To Vote, Forbes.com, October 10, 2020
California Protects Food Workers Where The Federal Government Does Not, Forbes.com, September 21, 2020
Checklist For Remote Work, Forbes.com, August 26, 2020
Top 10 Considerations For the Direct-To-Consumer Pivot, Forbes.com, August 23, 2020
Beer Taxes Set To Jump, Forbes.com, August 20, 2020
Safety Trumps When Dealing With Customers Who Refuse To Wear Masks, Forbes.com, August 17, 2020
Sending Kids Back To School Too Soon May Keep Working Parents At Home, Forbes.com, August 3, 2020
California's Playbook For Staying Open, Forbes.com, July 29, 2020
Did An Employee Or Independent Contractor Just Deliver Dinner?, Forbes.com, July 21, 2020
Latest Rollback Increases Pressure On Restaurants Trying To Operate, Forbes.com, July 14, 2020
Dinner With A Side Of Quarantine: Get Ready For Contact Tracing, Forbes.com, July 8, 2020
Tipping During The Pandemic, Forbes.com, July 6, 2020
Waivers Alone Don't Cure COVID-19 Risk For Restaurants, Forbes.com, June 30, 2020
California's County-By-County Approach To Reopening Restaurant Dining Rooms, Forbes.com, May 13, 2020
The Workplace And COVID-19: Workers' Compensation To The Rescue?, Forbes.com, May 13, 2020
Wage Ruling Clears Up Tip Questions For California Employers, Law360.com, November 20, 2019
10th Circuit Cannabis Ruling Follows Federal Regulation Trend, Law360.com, September 24, 2019
Commonly Overlooked And Misunderstood Aspects Of California Wage And Hour Law, Wolters Kluwer Employee Relations Law Journal, Summer 2018
Safe Harbor Relief For Some Violations Of Wage Statement Requirements Under The California Labor Code, Employee Benefit Plan Review, February 2016
Break Timing, Los Angeles Lawyer, Summer 2012
Layoffs: The New Economic Reality, Employee Relations Law Journal, Fall 2009
An Ounce Of Prevention: Avoiding Wage-And-Hour Claims, Employment Litigation Reporter, April 21, 2009
Employers Need Only 'Provide' (Not 'Ensure') Meal And Rest Periods, California Employment Law Letter, August 2008
Not Your Network, Not Your Right To Monitor, California Employment Law Letter, July 2008
Employee's Prescription Up In Smoke: A Bummer For Pot Patients In California, California Employment Law Letter, February 2008
When Does Legal Music Become Illegal?, Law360.com, February 22, 2008
Anti-SLAPP Statutes: California Moves Towards The National Consensus, TortSource, Fall 2007
Don't Trash That Paper, Law.com, August 29, 2007
Press
Hidden Gems: Meet Aaron Colby of Colby Law Firm, VoyageLA, March 8, 2021
Davis Wright Tremaine Has a Plan to Reopen Hollywood, Law.com, May 13, 2020
Aaron Colby on The Top 20 Employee Legal Hotspots, Restaurant Unstoppable Podcast, March 19, 2020
Corona Chronicle #7: The Difference Between Unpaid Leave, Furloughed, Laid-Off, Reduced-Compensation, Restaurant Unstoppable Podcast, March 17, 2020
It's Caused a Lot of Havoc: As California Film Schools Reclassify Part-Time Professors, Wage Lawsuits Ramp Up, The Hollywood Reporter, March 4, 2020
Critical Tips for Managing Contingent Workers, TargetTech.com, January 23, 2020
3 Cannabis Policy Trends to Watch in 2020, Law360.com, January 1, 2020
When Is a Service Charge Considered a Gratuity?, Restaurant Hospitality, November 15, 2019
Morning Cannabis, Politico, October 21, 2019
Everybody is Freaking Out: Freelance Writers Scramble to Make Sense of New California Law, The Hollywood Reporter, October 17, 2019
A Closer Look at Off-the-Clock Work, Restaurant Hospitality, October 10, 2018
Damaging Data on Tip-Pooling Changes Withheld, Nation's Restaurant News, February 2, 2018
What's the Future of Sexual Harassment at Restaurants?, Restaurant Hospitality, December 6, 2017
10 Ways to Prevent Sexual Harassment at Your Restaurant, Nation's Restaurant News, October 27, 2017
Single Restrooms in California Must be Designated 'All Gender', Nation's Restaurant News, March 10, 2017
 Speeches
Blunt Talk: The Challenges Facing Content Creators And The Cannabis Industry, DOWNLOAD Conference Panel Moderator, Davis Wright Tremaine LLP, October 22, 2020
Coffee And Conversation For Hospitality Executives: Legal Considerations For Effectively And Safely Reopening In California, Speaker, Marsh & McLennan, August 6, 2020
Restaurants High AP Sessions 2020, Webinar Series Speaker, Davis Wright Tremaine LLP, April-June, 2020
California Reopening: Returning To The Workplace & Employment Related Issues, Webinar Speaker, Davis Wright Tremaine LLP, May 13, 2020
HIGH-Tech: Cannabis, Technology, And Content, DOWNLOAD Conference Panel Moderator, Davis Wright Tremaine LLP, February 27, 2020
Getting Back To The Basics Of Avoiding Risk, Client Seminar Speaker, Davis Wright Tremaine LLP, February 7, 2019
California Employment Law, Quarterly Meeting Speaker, Cal-Southampton Insurance Captive, 2016-2019
Seeing Around The Corners: Practical Strategies To Cope With California Consumer Privacy Act And Whatever Comes Next, Moderator, Restaurant Law Center, October 15, 2018
Employment Nuts And Bolts: Wage-And-Hour, Speaker, Los Angeles County Bar Association, October 14, 2017
Gimme A Break, Speaker, Professionals in Human Resources Association (PIHRA), Speaker, October 16, 2009
Wage & Hour Master Class, Lee Smith Publisher LLC, Speaker, March 17-18, 2009