Harassed at Work? We Can Help.
At Colby Law Office, we believe that no one should have to work in a hostile work environment. Our lawyers will work with you to seek punitive damages against any employer or employee who has contributed to a hostile workplace due to racial harassment, sexual harassment, bullying, or verbal harassment, or otherwise.
At Colby Law, all our clients are supported by an understanding and experienced workplace harassment lawyer with an expansive knowledge of employment law, employment discrimination law, and Title VII. We'll respect your privacy and boundaries in our attorney-client relationship while throwing the book at those responsible for unwelcome conduct. If you need a Los Angeles hostile work environment attorney that can help by taking legal action against your employer, contact Colby Law.

Receive a Free Case Evaluation
Speak to an employment lawyer about your rights and options relating to your termination. Our staff is available today at 818.390.9786 in Los Angeles to screen your case and make an appointment with the appropriate attorney.
What Is Workplace Harassment under California Law?
In California, harassment is when an employer or another employee's behavior creates an intimidating, hostile, or offensive work environment or interferes with an employee's ability to perform their job. To qualify as harassment, the behavior must be discriminatory towards the other person because of their:

Race, color, national origin, or ancestry

Religious creed

Physical or mental disability

Medical condition

Genetic information

Marital status
Sex (including sexual orientation, gender identity, or pregnancy)

Military or veteran status
Any employee, job applicant, unpaid intern, volunteer, or person providing services pursuant to a contract can experience harassment.
Types of harassment behaviors include:
Unwelcome sexual advances

Derogatory comments

Offensive jokes or pictures

Physical touching

Bullying

Physical threats
Employers are required to take steps to prevent and address workplace harassment, including providing training and enforcing policies that prohibit harassment.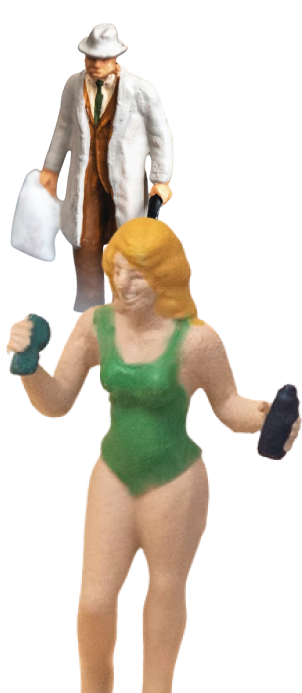 What Should I Do if I'm Harassed at Work?
If you find it difficult to understand how to handle workplace harassment, you're not alone.
First, it can be important to understand what constitutes workplace harassment. In its simplest form, harassment in the workplace is any kind of verbal or physical abuse detrimental to your well-being based on a protected class. It may leave you feeling demeaned, worried, scared, or ashamed. Harassment in the workplace is not only inappropriate but, in many cases, against the law.
If you feel you have been harassed, it can be important to quickly and comprehensively document what happened after the incident or incidents occurred. Also, if anybody else witnessed the harassment, contact them privately and ask if they can provide documentation of the occurrence(s).
The next step is to seek legal help. If you feel you have been harassed in the workplace, Colby Law Firm understands that this may cause a person to feel intimidated or perhaps even afraid. During a free case review we can help determine if there is basis for a workplace harassment claim.
Don't try to "go it alone." Although California laws are designed to protect employees, it can be important that you have comprehensive legal representation to help ensure your rights are protected.
Everyone deserves fair employment, free from harassment and discrimination.
Frequently Asked Questions
What Is Considered a "Hostile Work Environment"?
Hostile work environment harassment happens when the conduct is so severe or frequent, that it creates an abusive work environment. For it to be unlawful, the conduct must be objectively and subjectively offensive. Forms of unlawful harassment can include unwanted physical touching, derogatory comments, inappropriate jokes, visual displays, requests for sexual favors, and unequal treatment based on a protected characteristic. If you have been sexually harassed, Colby Law Firm can help you with your case.
What Is "Quid Pro Quo" Sexual Harassment?
"Quid pro quo" is a Latin phrase that means "this for that." It's when someone with power or authority over another person (such as a supervisor or manager) requests or demands sexual favors in exchange for a job benefit. This type of harassment can happen in two ways:
⦁ When the person in a position of power offers a benefit in return for a sexual favor; or,
⦁ When they threaten an employee with something bad happening at work unless the employee agrees to certain sexual demands.
If an employer discriminates against you for a consensual romantic relationship you have outside of work, this could also qualify as harassment.
What Is My Employer's Responsibility To Prevent or Fix Harassment?
If you've been harassed at work, know it's your employer's responsibility to ensure it doesn't happen. Employers have a duty to prevent harassment, fix it immediately if they know about it, and teach their employees how to recognize and avoid it.
To prove that your employer didn't take the right steps to stop harassment, you need to show that they knew about it or should have known about it. If they didn't do anything about it, they failed you.
If you work for a larger company with 50 or more employees, your employer must give sexual harassment training to all supervisors. If they didn't, they might be unable to defend themselves in a sexual harassment case.
Your employer must also have a written policy about harassment, discrimination, and retaliation and give it to all employees. They should also provide information about sexual harassment, like a brochure or information sheet. In California, employers are required to post a specific anti-discrimination and harassment notice from the Department of Fair Employment and Housing in a "prominent and accessible" location in the workplace. If they don't, they're not doing their part to prevent harassment.
Finally, know that it's illegal for anyone to help someone else harass you. If this happens to you, you have the right to act and protect yourself.
Retaliation: Can My Employer Punish or Fire Me for Making a Harassment Claim?
Employees often worry about what might happen if they pursue a harassment claim against their employer, especially if they want to keep their job. But it's important to know that your employer can't legally fire or mistreat you just because you spoke out against harassment. If you've been discriminated against, you have the right to file a complaint, testify, or help with any legal process related to the discrimination. Your employer can't get back at you for doing these things.
Liability: Who Is Responsible if You Are Harassed at Work?
If an employee is experiencing harassment at work, they have the right to recover damages not just from the harasser but also from their employer in some cases.
If the harasser is a supervisor or someone in a higher position, the employer is automatically held responsible for the harassment. However, if the harasser is just a coworker or someone in a lower position, the employer may still be held responsible if they knew or should have known about the harassment and didn't take appropriate action to stop it.
Even if the harasser is not an employee at all, the employer may still be liable if they had some degree of control over the situation that allowed the harassment to occur.
How Do I Prove Workplace Harassment?
Sometimes employees consider harassment as any type of treatment in the workplace that seems harsh or unfair. However, that doesn't necessarily mean it is deemed harassment by legal definition. As experienced Los Angeles employment lawyers, Colby Law Firm attorneys want to help you understand how to prove workplace harassment.
If you feel you may be experiencing workplace harassment, document every instance as quickly as you can after it occurred, providing as much detail as possible.
How Do I Report Workplace Harassment?
The first step to reporting workplace harassment is to document what happened in detail and report it to your employer. Your next step is to consult a qualified employment law firm, such as Colby Law Firm. We offer free case reviews that can help determine if your experience qualifies as workplace harassment.
Testimonials
What Our Clients Say
Manny Millanponce
September 20, 2022.
So far I'm really happy with their help and consideration to help people who needs it.
Liat Frydman
March 29, 2022.
Colby Law Firm is one of the best in the business. Aaron and his staff are extremely professional, very knowledgeable kind and supportive. My experience with Colby Law Firm from the first phone call to our last text communication was superb. The end results.... they fought for me and won! I will definitely recommend Colby Law Firm to all my friends and colleagues. Liat Frydman
Joella Still
November 11, 2021.
It's truly been a pleasure working with Aaron and the women on his team. I will definitely be referring people to them simply because they not only handled this matter professionally, but also empathetically during a really hard time for me. Dealing with wrongful termination and discrimination and especially during a global pandemic, it was really important to find an employment attorney who could understand the situation, the subtleties, nuances, etc. The case was resolved relatively quickly and I felt that they really put in the time to end up with a favorable outcome. If you choose them, you're really in great hands.
Sajaad Shah
October 16, 2021.
Colby Law Firm got me the results I wanted, quickly. They managed my expectations properly and exceeded them in the end. They are the best employment attorneys I know, and I strongly recommend them for anyone who has questions about harassment, discrimination or wrongful termination.
Roberto Gutierrez
August 24, 2021.
Aaron and his team did an amazing job representing me. They worked really hard for me and got me a larger settlement than I had expected. They were professional, caring, and very responsive. They kept me in the loop on what was happening and if I needed help or had a question, they were very quick to respond.
Ashley Chejade-Bloom
June 7, 2021.
Aaron Colby is the best employment attorney, who will get you the results you want, every time - he is a person you want on your team. He is extremely responsive and truly cares about the businesses (and founders) he represents. I strongly recommend Colby Law Firm to anyone who has questions about harassment, discrimination or wrongful termination.
Aaron Baker
June 5, 2021.
The Colby Law Firm are the best employment attorneys. They're a great firm for anyone who has questions about harassment, discrimination or wrongful termination. Their candid and direct approach to educating their clients sets them apart from other firms.
Jeffrey Greenblatt
June 5, 2021.
Colby Law Firm is simply remarkable. Their employment attorneys are efficient and effective, and you always know you have the sharper advocate on your side in all employment law issues (such as discrimination, harassment, unpaid wages, wrongful termination, etc). Highly recommend this law firm for anyone who needs a candid assessment with any employer/employee issues they face.
Why Choose
Colby Law Firm