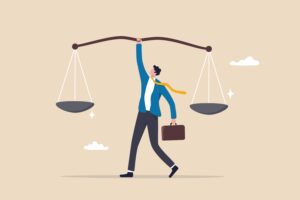 California continues to lead the nation in protecting employees. Here is a quick summary of a few laws effective 2023 that bolster legal protections for California employees.


Pay Transparency & Data Reporting Requirements (SB 1162)
California's existing pay reporting law already requires employers with at least 100 employees and at least one in California report yearly the number of employees by race, ethnicity, and sex in certain job categories to the

California Civil Rights Department

.

 

Starting on January 1, 2023,

California Government Code § 12999

states that: (1) the due date for employer pay reports is May 10, 2023; (2) reports must include the median and mean hourly rate of pay for each combination of race, ethnicity and sex within each category; (3) employers cannot submit an EEO-1 instead or pay reports; and (4) employers must provide an employee, upon request, with the pay scale — which is "the salary or hourly wage range that the employer reasonably expects to pay for the position" — for the employee's current position.

 

Starting on January 1, 2023, employers with at least 15 employees must include the pay scale in any job posting (and the pay scale must be included in any job posting by any third party retained to advertise a job posting).

See Colby Law Firm's page on

Discrimination

for more.
Prohibits Employment Discrimination Based Upon Use of Cannabis (AB 2188)
Starting on January 1, 2024,

California Government Code § 12954

states that employers may not discriminate against an applicant or employee based upon: (1) use of cannabis off the job and away from the workplace; or (2) an employer-required drug screening test that has found the person to have non-psychoactive cannabis metabolites in the person's hair, blood, urine, or bodily fluids.

 

Employers may still prohibit employ employees "to possess, to be impaired by, or to use, cannabis on the job, or affects the rights or obligations of an employer to maintain a drug- and alcohol-free workplace."

 

There are certain exceptions, including the building and construction trades and jobs requiring a federal background investigation or clearance.

See Colby Law Firm's page on

Discrimination

for more.
Paid Sick and Family Leave To Cover Non-Family Designated Persons (AB 1041)
The California Family Rights Act ("CFRA") already entitles employees working for employers with at least 5 employees to up to a total of 12 weeks of unpaid leave in a 12-month period for family care and medical leave.

 

The California Healthy Workplaces, Healthy Families Act ("HWHFA") already entitles a California employee to paid sick days, including the use of paid sick days for the care of an employee's family member.
Starting on January 1, 2023,

California Government Code § 12945.2

(the CFRA)

and

California Labor Code § 245.5

(the HWHFA) entitles employees to take family leave and paid sick leave to care for a person designated by the employee, including non-family members.

 

A designated person is defined as any individual related by blood or whose association with the employee is the equivalent of a family relationship.

 

Employers are authorized to limit an employee to one designated person per 12 month period.
See Colby Law Firm's page on

Time Off Work

for more.
Bereavement Leave (AB 1949)
Starting on January 1, 2023, California Government Code

 

12945.7 (the CFRA) entitles an employee with up to 5 days of bereavement leave upon the death of a family member, within 3 months of the date of death.

 

The leave is unpaid but the employee may use other paid leave balances, such as accrued paid sick leave.
See Colby Law Firm's page on

Time Off Work

for more.
***
Current or former employees with questions about their own situation should contact Colby Law Firm.