Disability Discrimination Lawyer Los Angeles, California
At Colby Law Firm, we believe that every person has the right to reasonable accommodation, fair employment and treatment in their workplace. If you or a loved one have experienced employment discrimination or wrongful termination based on intellectual or physical disability, or perceived disability, you should contact a disability discrimination lawyer immediately. Disability discrimination in all forms is unacceptable.
There is no place for age discrimination, gender discrimination, housing discrimination, or discrimination against a worker with a disability. At Colby Law Firm, we have significant experience and knowledge of disability discrimination law, including the Housing Act, FEHA, and the Disabilities Act.
Whether you have experienced undue hardship as a qualified employee or during your job application, you need a disability discrimination lawyer in Los Angeles you can trust. You need Colby Law Firm.
Receive a Free Case Evaluation
Reasonable Accommodation
Reasonable accommodation is an adjustment to the employee's work environment that can enable the employee to perform the essential functions of the job. Nealy v. City of Santa Monica, 234 Cal.App.4th 359, 373 (2015). The type of adjustment will vary depending on the employee's job and the nature of the disability.
Whether proposed accommodation is reasonable is a question of fact. Hanson v. Lucky Stores, Inc., 74 Cal.App.4th 215, 228 (1999).
Disability Accommodation
California law requires employers to make reasonable accommodations for employees with disabilities unless it is an undue hardship. Government Code § 12940 (a), (m); Gelfo v. Lockheed Martin Corp., 140 Cal.App.4th 34, 54 (2006).
01
This duty arises as soon as the employer knows of the disability. California Code of Regs., tit. 2 § 11068 (a).
02
The Department of Fair Employment and Housing provides example documentation for the process.
03
Even if workers' compensation determines that an employee is fully disabled, an employer must still engage in the interactive process. Cuiellette v. City of Los Angeles, 194 Cal.App.4th 757 (2011).
Religious Accommodation
Employers must make reasonable accommodations for employee religious preferences. Government Code § 12940 (l).
Substance Abuse Accommodation
Employees with substance abuse problems may have a right to reasonable accommodation for them to participate in an alcohol or drug rehabilitation program. Labor Code §§ 1025-1028.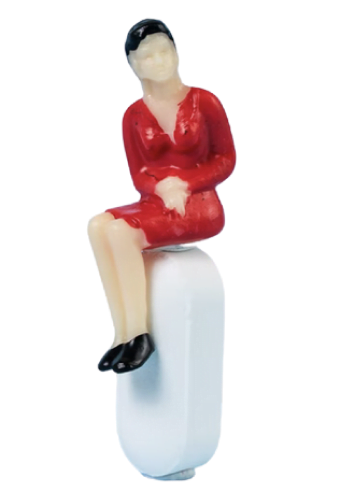 Lactation Accommodation
A lactation break is a period of time during the work day for nursing mothers to express breast milk (i.e., a break to pump). Both state and federal laws require California employers to provide lactation breaks. Labor Code §§ 1030-1033; 29 U.S.C. § 207(r).
Employers are prohibited from discriminating against employees who request a lactation accommodation or who attempt to express breast milk. Labor Code §§ 1031-1033.
Illiteracy Accommodation
Though illiteracy is not a disability, employers with 25 or more employees must reasonably accommodate and assist an employee who reveals a problem of illiteracy and requests assistance. Labor Code § 1041(a). Assistance might include providing the employee with the locations of local literacy education programs or arranging for a literacy education provider to visit the workplace. Labor Code § 1041(b).
If an employee needs time off from work to attend classes or seek other assistance, and that time off does not impose an undue hardship on you, strongly consider providing the employee with unpaid time off from work.
Frequently Asked Questions
How to Prove Disability Discrimination?
In order to prove disability discrimination, you will need to show that you are disabled but still qualified and capable. In essence, you must show that you could perform all the duties essential to the position with or without accommodations. Disability discrimination occurs when an employer or other entity treats a qualified individual who is an employee or applicant unfavorably because they have a disability.
Proving the disability discrimination will require evidence of the discrimination as well. For example, If you have a physical impairment, you can prove this with your medical records. Getting proof of the discriminatory action taken against you could come from emails, text messages, or verbal statements made. You may also be able to locate documents that show an adverse action was taken against you because of your disability.
Typically getting the necessary documentation to prove that disability discrimination occurred is best done by a law firm such as Colby Law Firm. Attempting to do this without a competent attorney could work against you. Sometimes when a person attempts to prove this type of discrimination without legal representation, their employer may not feel that the employee has the knowledge, skill and strength to pursue the discrimination claim. They may choose to not release the documentation you are asking for. Once you have a legal expert in your corner, you'll find that your employer is less intimidating and usually more compliant.
Please reach out to Colby Law Firm, a California Employment Firm that works for the employee. We can provide you with free and confidential consultation which can help you determine if you have a disability discrimination case that should be pursued. If you do, we can help you pursue it.
How to Win a Disability Discrimination Case?
To win a disability discrimination case you first must prove that you do have a disability. If your disability is covered under the Americans with Disabilities Act then typically all you will need to prove for the disability discrimination case is that the disability limits major life activity or that your disability has been documented. Then to win, you need to also show that despite your disability you were qualified and able to perform the duties of your position with or without unreasonable accommodation.
The final point needed to win a disability discrimination case is proving that you suffered an adverse employment action because of your disability such as demotion, termination, not getting hired, not being promoted, or being subjected to a hostile work environment.
If you believe that you have been discriminated against because of your disability, it is in your best interest to seek a competent and qualified law firm to assist you in proving and winning your disability case. At Colby Law Firm, our process starts with a free and confidential case review. Please reach out to us to arrange yours.
Colby Law Firm, a California Employment Firm, was started by Aaron Colby who spent 15 years working "for the other side" before he started working for the employee. He brings a unique perspective that makes him more able to anticipate and prepare your case.
With our free and confidential consultation we help you determine if you have a disability discrimination case that should be pursued.
How to Sue for Disability Discrimination?
If you believe that you have been discriminated against by your employer because of your disability, you may have questions about how to sue for disability discrimination. In California, you are required to first attempt to resolve the situation within the company. If a resolution cannot be achieved, then your next step is to file a complaint with the Department of Fair Employment & Housing (DFEH) or the Equal Employment Opportunity Commission (EEOC).
Depending upon the circumstances surrounding your discrimination, you may want to seek the advice and possibly the services of an attorney who can assist you from the onset and through to a complete resolution. That resolution could happen within the company. On the other hand, you may find that if your situation could not be resolved directly with your employer, then before you can file a lawsuit, you'll be required to file the complaint and your attorney will be able to help you determine which agency to file with.
The key point is that you cannot pursue a lawsuit until you have taken these earlier steps. There are many factors to consider if you are thinking of doing this process on your own. It's a complex, emotional and complicated process to maneuver through – attempting it with no one skilled in your corner does not give you the best advantage.
Consider requesting a free and confidential consultation with Colby Law Firm. Even if you have already begun the process, it's not too late to contact us. We are a California Employment Firm started by Aaron Colby. Aaron spent 15 years working "for the other side" before he started working for the employee. He knows how the employers approach things and brings that unique perspective that makes him more able to anticipate and prepare your case.
Contact us for your free and confidential consultation.
Testimonials
What Our Clients Say
Manny Millanponce
September 20, 2022.
So far I'm really happy with their help and consideration to help people who needs it.
Liat Frydman
March 29, 2022.
Colby Law Firm is one of the best in the business. Aaron and his staff are extremely professional, very knowledgeable kind and supportive. My experience with Colby Law Firm from the first phone call to our last text communication was superb. The end results.... they fought for me and won! I will definitely recommend Colby Law Firm to all my friends and colleagues. Liat Frydman
Joella Still
November 11, 2021.
It's truly been a pleasure working with Aaron and the women on his team. I will definitely be referring people to them simply because they not only handled this matter professionally, but also empathetically during a really hard time for me. Dealing with wrongful termination and discrimination and especially during a global pandemic, it was really important to find an employment attorney who could understand the situation, the subtleties, nuances, etc. The case was resolved relatively quickly and I felt that they really put in the time to end up with a favorable outcome. If you choose them, you're really in great hands.
Sajaad Shah
October 16, 2021.
Colby Law Firm got me the results I wanted, quickly. They managed my expectations properly and exceeded them in the end. They are the best employment attorneys I know, and I strongly recommend them for anyone who has questions about harassment, discrimination or wrongful termination.
Roberto Gutierrez
August 24, 2021.
Aaron and his team did an amazing job representing me. They worked really hard for me and got me a larger settlement than I had expected. They were professional, caring, and very responsive. They kept me in the loop on what was happening and if I needed help or had a question, they were very quick to respond.
Ashley Chejade-Bloom
June 7, 2021.
Aaron Colby is the best employment attorney, who will get you the results you want, every time - he is a person you want on your team. He is extremely responsive and truly cares about the businesses (and founders) he represents. I strongly recommend Colby Law Firm to anyone who has questions about harassment, discrimination or wrongful termination.
Aaron Baker
June 5, 2021.
The Colby Law Firm are the best employment attorneys. They're a great firm for anyone who has questions about harassment, discrimination or wrongful termination. Their candid and direct approach to educating their clients sets them apart from other firms.
Jeffrey Greenblatt
June 5, 2021.
Colby Law Firm is simply remarkable. Their employment attorneys are efficient and effective, and you always know you have the sharper advocate on your side in all employment law issues (such as discrimination, harassment, unpaid wages, wrongful termination, etc). Highly recommend this law firm for anyone who needs a candid assessment with any employer/employee issues they face.
Why Choose
Colby Law Firm